Why ATP?
Because we're on a mission to source the highest quality and finest in purity to create supplements with integrity.
Step 01
High Quality Raw Materials
We test every batch of raw materials to identify, potency, microbial contaminants, heavy metals (including mercury, arsenic, lead and cadmium) solvent residues and allergens. Herbals ingredients are tested for pesticide compounds. Essential fatty acids and fish oils are tested for dioxins, furans, PCBs and other agents. Raw materials suppliers undergo rigorous qualification procedures and audits before becoming an ATP supplier.
Step 02
Exclusive Blends
Small details make all the difference. All of our manufacturing takes place in temperature, humidity and dust-controlled white rooms.
Step 03
Packaging & Process for Final Products
ATP is a certified cGMP and Informed choice facility and exceed the standards of the United States Pharmacopeia (USP) for supplement manufacturing.
Step 04
Quality Control
Production employees receive extensive, ongoing training on the safe handling of raw materials and finished products. Each piece of equipment is completely dismantled, sterilized and inspected before every production run. Machine operators inspect the capsules every 10-15 minutes and the quality assurance specialists inspect them at every stage of production. Stability procedures are employed for retained potency throughout shelf life.
Step 05
Testing & Certifications
We test every single batch of our products 4 times; raw material, after the formulation is blended, the finish product and Informed Sport (performance line) testing.
Step 06
Lab-Grade Products for Accelerated Results
All ATP products are free of: trans fats and hydrogenated oils, GMOs, magnesium stearate, artificials colors, flavors and sweetners, unecessary binders, fillers and preservatives.
Anatomy of a Product...
Nothing is left to chance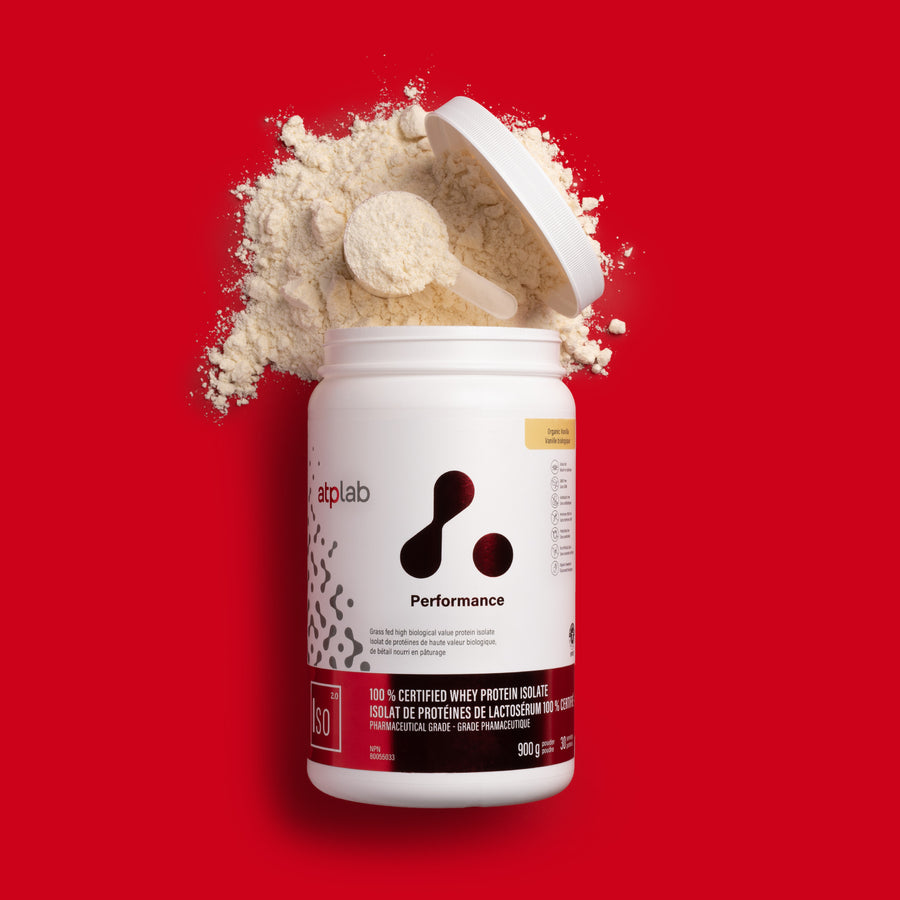 1 - Premium Ingredients
No Artificial Sweeteners
No GMOs
No Artificial Colors
No Titanium Dioxide
No Magnesium Stearate
2 - Lab Tested
Microbiology
Pesticides & Herbicides
Heavy Metals
Banned Substances
Efficiency
3 - Highest Standards
CGMP Certified Lab
Informed Choice
Quality Standard
Efficiency
Stability
Shop Now
Certifications
We founded our company with the aim of producing natural supplements of the highest possible quality. The quality of the ingredients, the excellence of our manufacturing plants, and quality control are our top priorities. We set ourselves apart from most of our competitors by respecting manufacturing standards similar to those applied to the pharmaceutical industry.
Our ingredients are always chosen for their high degree of bioavailability, and they are sourced from only the most renown and respected suppliers, including Japan, the United States, Switzerland, Germany, and Italy. All of our formulas' ingredients are tested by certified independent laboratories. Our suppliers must meet the industry's most stringent quality criteria in order to be eligible to work with ATP.
ATP Laboratories
At ATP Laboratories, human beings are at the heart of our concerns. In order to improve their quality of life, we have put our 40 years of experience to work to develop, produce, and market natural health products that are pure, effective, and of the highest quality.